Greetings from John Chapman founder & long time owner of Comfy Creatures & All Pet Services Inc the parent company! For close to 20 years ComfyCreatures.com has been the leader in pet care for the detroit area.
…..and WOW! What a ride! Thank you for trusting Comfy Creatures! Caring for so many animals & being part of your family is a wonderful thing.
I along with my wife Roberta Chapman (who passed in 2012) grew Comfy Creatures into what it is today! Personally I have had many highlights, from having our company named best pet sitter by channel 4 in 2009 (when my wife & I were at the helm) to getting invited to a Stanley Cup party because my company cared for that years winning coaches dog! I've completed over 10,000 client visits & over 1000 new client meetings & loved every minute of it. Your dogs & cats & every other comfy creature we cared was a true delight for me.
Thank you!….
The bad part….Dagmar Landsmann has been a liar & stealing from all of us….yes, in 2013 she promised to develop a international pet first aid course with me & instead has lead me on for YEARS lying & being a lazy narcissist so she could steal from All Pet Services Inc & Comfy Creatures & me & even you…. in this time she secretly changed company assets to a copycat named Limited Liability Corporation LLC secretly in her name, I nor any officer of All Pet Services never authorized her to establish this new copycat named LLC in fact I believe she named it the same name so she could easily change accounts numbers without arousing suspicion.
If you are a current client of "Comfy Creatures LLC" instead of just Comfy Creatures you are being stolen from & bamboozled. Dagmar Landsmann made a copycat name company & changed passwords & redirected all money accounts including credit card accounts without my knowledge or permission. She is a liar & thief & yes I just recently realized how bad it had gotten….yes, it took me a while to realize how much Dagmar has done to ruin a great company…. & friendship. Embezzlement & theft is serious & what Dagmar has done is totally illegal & wrong. I am in the process of getting money to pay for a lawyer to remove Dagmar from my life until then the truth should come out….
Timeline of Dagmar's embezzlement:

1998 Comfy Creatures was established in the city of Wayne, Wayne County MI: A DBA was filed aka Doing Business As: Comfy Creatures was started by Roberta Chapman (who was then named Roberta Cubbin we ended up getting married in 2007)

2002 John Chapman & Roberta Cubbin/Chapman officially partner up to work on Comfy Creatures as a couple.

2005 Roberta & John hire our first Independent Contractor a pet sitter named Denise. *she worked for me until just recently. She could be a good source of info/dirt on how Dagmar was operating things illegally. I don't think she liked Dagmar. All Sitters are hired as Independent Contractors under strict contract to All Pet Services Inc.

2009 Comfy Creatures is named best pet sitter by WDIV Channel 4 (I got a trophy)

2010 DBA is changed into a S Corp: All Pet Services Inc. is established Employer Identification Number (corporate social security number for IRS) EN: 27-3959402 I John Chapman is the listed founder, president, & CEO of the company. No other officers are listed. Because no one else has ever been a officer of All Pet Services Inc Dagmar is illegally controlling corporate assets. Dagmar Landmann has had no rights to control the assets of All Pet Services Inc. The only person with any rights to change the corporate assets is & only has been John Chapman.

2012 September: My wife Roberta passes away from mental illness via suicide. The issues started a year or two earlier when we go on vacation & another pet sitter Scott Swanson introduces my wife to marijuana. Roberta was one of the rare ones that marijuana affected her very negatively. My wife becomes what is labeled schizophrenic in her 30's & kinda loses her mind.….I move out after almost a year of sleep deprivation, months of almost no sleep (not sure if you ever dealt with a person affected by schizophrenia it's hard)…. Dagmar is living with my wife at the time she kills herself as a friend & lover to both my wife & I…..I regret this & now see that I should of told Dagmar to leave.
My wife's suicide comes as a shock to me & causes me to rethink a lot of things in life. I start to renew my faith in God & start to regain my faith in God & change how I live my life.

2012 October: Dagmar loses her banking job & I asked her to work for me & she agrees. She starts handling paperwork & answering client inquiries for my businesses. I start making moves to expand & grow.

2013 January I start work on a Pet First Aid project & I form a new COMPANY for pet first aid training "Advanced Pet Care Instructors LLC" with a Jennifer Hamilton of Allen Park, MI. Jennifer decided to be a pet sitter after seeing how happy my wife & I were. We help her start her company Woof N Purr Pet Sitting, (it becomes successful yet she never pays for the copyright of all our work she copied.)
2013 Summer: Dagmar's embezzlement & betrayal: I go on vacation for a month & come to realize that personally I don't want to be with Dagmar as her lover anymore, we could of been friends & I attempt to be a real friend to her by providing a great job. I was feeling like I should start a family & she couldn't have kids (even though after my wife died she tried to have kids with me, or told me she was trying, she told me this so I would stay with her) I tell her I just want to be friends & business associates & she seems to take it ok, yet now years later, I realize she was hurt by this & she starts to plot to belittle my character, prop her character up, & attempts to control my businesses.
The Pet First Aid business with Jennifer Hamilton fails when I am left in a hospital for 10 days in 2014. Dagmar told me I should talk to a psychologist doctor about my wife….at the ER because I didn't have insurance I didn't know any better I just thought it was gonna be a conversation lol….well of course the ER doc is gonna put you on watch for 10 days….I instructed Dagmar to make funds available to hire me a lawyer while in the hospital, she refuses, I come to find out later this would be considered embezzlement because I directed her to use my corporate money to get me a lawyer to get out.
When I finally got out of the 10 day hospital stay my other partner Jennifer Hamilton had taken our pet first aid website offline & told my web designer Josh Carry I was hospitalized and I practically quote what she told my web designer simply: "John has been confined against his will to a mental hospital" & Jennifer Hamilton quit & disappeared on me & I felt odd asking the web designer to work with me again after after what Jennifer had said….over a year of work & plans & money invested was gone….I had to take Jen Hamilton to small claims court in Allen Park just to get my teaching equipment back that my dead wife had bought for our other pet first aid project ….& I did get the supplies back by going to court.

(*From 2013 & on I have regular meetings with Dagmar Landsmann regarding pet first aid, mainly her editing my book for grammar & finding a veterinarian to review the book I wrote. Except most of the meetings end in odd ways from she can't handle it now because it's a wednesday to she would start to yell & so I would just give her some time thinking she was stressed out or something. I come to find out this is classic narcissistic behavior.
Dagmar starts a campaign to gaslight me. Gaslighting is where someone straight up lies to your face but does it very well & they do this even if they are caught in the lie they lie more or they tell you, you misunderstood or didn't see correctly or didn't hear it right. A book review that should of taken two weeks now has taken 6 years. Every time I talk with Dagmar about Pet First Aid she has another excuse of why she hasn't to this day found a vet to review it. She goes from saying she never wanted to work with me to saying she has a vet lined up. The book I wrote is just as valid today as 6 years ago…..the truth is if this pet first aid company had launched like it was supposed to 6 years ago how many more pets would have been saved? How many pet owners would still have their dog or cat still alive? Dagmar's lazy actions have real costs. I have lost years of my life to her lies. I could of worked with anyone to complete this course yet Dagmar sits here to this day making claims of wanting to work on it & then the next minute will say she never wanted to do it & the next day she will say she has a vet lined up to review it. If I say I am doing something independant or on my own for Pet First Aid she says we have a contract or agreement. This runaround has gone on since 2013 to today in 2019.

October 2013:

Dagmar Landsmann now wants to be a direct partner in the Pet First Aid project so I say ok. Yet the project goes no where. Every time I ask her about stuff she has another excuse from "it's wednesday" (Dagmar doesn't like Wednesdays) to excuses that she isn't making enough money. Dagmar convinces me to give her a contract so we can cut Jen out from future business claims & being friends with Dagmar I keep it simple. I state if she pays me $135,000.00 of her own money & gives me a new trailer worth $15,000 then I will sell her All Pet Services Inc. The loan terms stipulate that she only has to pay $500 a week.

1.) She never completes the exchange of the trailer to me. She has offered a trailer worth much less instead.
2.) Nor does she pay me the total of what is due
3.) Nor does she pay me from her own money, she mostly pays me from my own business accounts money & claims that it was her paying it off.
Comfy Creatures is part of a S Corp established in 2010 after my wife & I had operated as a DBA partnership since 2002 & prior to that it was a simple DBA….Comfy Creatures is a DBA of "All Pet Services Inc." Doing Business As aka DBA as "Comfy Creatures" you can also see extensive ownership records of Comfy Creatures in the internet archives https://web.archive.org/web/20031101000000*/comfycreatures.com
Dagmar makes a copycat LLC & starts moving money from my business accounts to hers, she points my client credit card processing accounts to bank accounts established with her new copycat name LLC …."Comfy Creatures Dog Walking & Pet Sitting LLC" & keeps everything secret from me, she also changes passwords on my accounts including
Gmail: comfycreatures@gmail.com is the email used by staff to do answer clients Dagmar has changed the password & phone number its under
Accounting software: Leashtime.com is the brain of our company. Dagmar has changed passwords & I can't access any of my corporate assets in leashtime.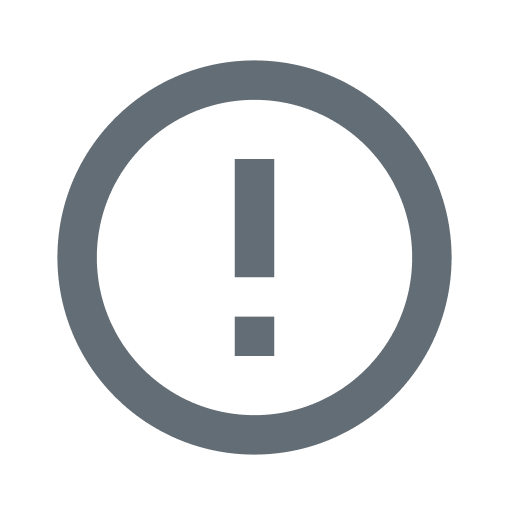 From 2013 on…..she concentrates on stealing my money instead of building a new businesses as we regularly have meetings & make plans….The pet first aid project becomes a source of frustration for me over the years from 2014 on because Dagmar takes over for Jen's Hamiltons responsibilities & straight up runs it into the ground. I was teaching paid classes in 2013 & no classes have been possible because Dagmar took the book I wrote to find a veterinarian to review it & then actually never let a veterinarian review it, she has been saying she is working on the book for years & years… I worked many many hours on this project & Dagmar (a bank manager with no pet experience besides what I have taught her so her only duy was to grammarly review it & then get a veterinarian's OPINION) She never completed any of my directives to establish a pet first aid company. LOTS of records of my videos for teaching with are here: https://www.youtube.com/channel/UCbRD7iqSLIWB0WjN1tSK-Ng?reload=9 https://www.youtube.com/watch?v=uaS5-TpVxaA this video shows my dog for pet first aid training I did all the video editing & filming. I have a google drive link to the book to if you like. I just want you to understand this was years of work Dagmar agreed to help with under contract & never did much of anything except lie & obfuscate the facts so she could steal money from comfy creatures.

PS: Dagmar was bitten by two dogs in the past, hence her fear of dogs….though I understand why dogs would bite her….she isn't a truthful person….dogs know that

2013 Summer…. The start of embezzlement for sure though it could of been earlier….In Summer of 2013 I am convinced by Dagmar that I should talk to a doctor about dealing with my wife's passing after going on vacation for 30 days (like who cares, I earned it) though I assure her I am fine & we go talk extensively with a counselor at a local church & he thinks I am fine. Dagmar though just wants me out of the picture so she pushes for me to go to a psych ER, she convinces me the best one is University of Michigan (TRAP! lol) & I didn't realize it until I was there but this was a couple days or so before my wife's birthday & our wedding anniversary & the doctor diagnosed me as possibly suicidal without much interaction because we talked about my wife's passing….anyways so they confined me for 10 days.  I tried to fight it but a nurse took me aside & said if I fight it I would have to stay 30 days….I believe now this was a major mistake, at best I have PTSD & the rest is just who I am, I have been tested & show often as a rare personality type "INFJ" that is known to be direct & very honest & kinda just who I am (If you want to help yourself learn your personality type)
….So I am stuck in the hospital for 10 days & now with the hospital stay she has a excuse to belittle me & make me feel like I am worthless, & this was the true start of Dagmar's embezzlement at minimum & her true non friend nature. From this point on her only care was money & not my health & not welfare ….those were not on her mind.
During the stay I instructed her multiple times to use my money to find me a lawyer to get me out of the hospital she kept making excuses until she finally admitted she thought that I needed to be there. How dare she is what I think now! Not her job…. not her money ….not her life….From this point on we had issues though I thought they were outside issues.

* It should be noted I believe since 2013 she knew she could get away with paying me $500 a week salary & keeping the rest by lying & cooking the books….Since the hospital stay she started spending all the rest of the companies money besides payroll responsibilities on herself & friends without going through payroll. Classic embezzlement.

2014 I drew up a agreement to show her my good will of offering her a way forward to consolidate & start new companies instead of just being a friendship agreement she twisted it to scam me. She secretly starts a copycat named business so my banks & other accounts don't get suspicious when she switches accounts. She names her company "Comfy Creatures Dog Walking & Pet Sitting LLC" she does this without my knowledge & obviously without my permission & at some point starts to point my credit card pay out accounts to her bank accounts & moves my clients account payments & monies into her bank accounts. She also starts pocketing all cash proceeds. She tells me we have no extra money for things like doctors or taxes. She does this to hide what she is doing from me.

Catnaped: 2015 Dagmar starts complaining about my siamese cat jumping on the counters of a home we share, this cat has lived with us for years. My ex neighbor Amanda Crooker who works as a Michigan State Police crime lab fingerprint tech comes to get my cat….with a full police escort. I felt like I had no choice but to hand over my cat, this was very disturbing & because she had police inside help I felt helpless. Not really sure what happened here, it was only supposed to be temporary & I haven't seen or heard from Amanda or my cat in years. I have paperwork showing I bought the cat from the breeder & she was microchipped. Should I report her stolen? (I feel like a bad pet parent for letting this happen now)

2018 Oct 30 Dagmar tries to extort me: slightly out of nowhere Dagmar puts a eviction notice out on the counter in my house & says she will give me 10k if I move out & give her the website domain comfycreatures.com….I now understand this was probably illegal….I tell her she's basically crazy & nothing happens. I should of done something at this point with someone like a lawyer or cop but didn't understand though I start to suspect she is doing this on purpose to push me out of the home.…..She also attacked me in the house & then called the cops saying I hit her, I now think this was a total hit job, luckily my pet camera had been moved & it happened to be sitting right where she attacked me. No charges were filed though I should of had charges filed on her now. I now see she tried to frame me for domestic violence. How someone who was a friend could do this I don't know. The only conclusion I can see is she is a sick person who needs help.
I have encouraged Dagmar to see a mental health professional because of her screaming outbursts & inability to process normal emotions. I believe she has narcissistic personality disorder & likely bipolar though I am not a doctor though because of Dagmar I have seen the mental health profession up close & it isn't always pretty. Dagmar refuses medication & treatment.

2019 5/9/2019 Dagmar posts a eviction notice on the front door of my house….the house I put a 10,000 cash down payment on from All Pet Services Inc & every dime of the house payments came from my business accounts. Dagmar says I have 30 days to get everything out.
I finally see that Dagmar is just scamming me (after writing this all down I see it even more so like OMG) & she has gone way too far in control of my business & won't return assets like monies, accounts, keys, account passwords, & even stole my verizon ipad.

It should be noted that distress that Dagmar has caused is real. Dagmar almost caused me to take my life from depression this winter because I thought I was a business failure, allegedly the business didn't have enough money to pay for me to attend a friends funeral in Dec 2018 but Dagmar somehow had money for $10,000 down payment on a truck & $3000 for a puppy at the end of 2018. I see now I was just too nice & nieve & Dagmar is just greedy & lazy.

Dagmar was also living with my wife when she died from suicide in 2012, I had moved out because I could not deal with the schizophrenia Roberta suffered from & Roberta refused treatment. I now believe Dagmars presence contributed to my wife's death.

(It should be noted that since I have accused her of embezzlement & fraud, Dagmar has cut off access to my accounts & monies…. my dog Gypsy is suffering from a growth protruding from her anus that she needs surgery to remove it though all my money is in Dagmars accounts, I have dental work needed, & Dagmar posted a eviction notice on MY home….this is someone who has acted as a friend up until I asked her what was going on, & as soon as I note something is wrong she ran & got a lawyer & cut off MY accounts….. tell tale signs of a guilty person)

Back story:

Several years ago, after my wife's passing, I asked a friend who had lost her job at a bank, Dagmar Landsman, to help me manage & grow what was now solely my business into something new & different. I was moving into Pet First Aid training & more, Dagmar said she would help …..in the end…. today ….years later….I have realized that Dagmar Landsmann is a LIAR & a FRAUD.

She tried to steal & force me to give away my business through intimidation & straight up fraud & lies! She posted a eviction notice in my home, a home we shared & I fully paid for & said if I didn't give her the domain ComfyCreatures.com she was going to evict me from the home that I put 10,000 cash down payment on for us as friends to live in, (I had bad credit from my wife's passing & Dagmar Landsmann had good credit so we put the house in her name, though every dime that payed for the house came from my business accounts),
In the end Dagmar is only was interested in stealing from me & you (I say she is "stealing" from YOU because she is portraying herself as this pet care expert & she is NOT at all knowledgeable about pets (I have come to learn she doesn't just not like cats, she hates them, I have her on tape SCREAMING at cats), she failed to produce any Pet First Aid growth or responsible training options for your sitters, or any of the other pet businesses as she promised to make with me & failed to actually do anything really to grow the comfycreatures.com pet care company beyond minimal duties while pocketing a lot… a lot….of money $100,000+

DAGMAR LANDSMANN NEVER TOOK ANY PET CARE TRAINING, she refused to, this is because she actually thinks she is better than everyone (I think Dagmar may be mentally ill honestly likely bipolar though most definitely narcissistic). Everytime I approached her with the idea of getting her training she would fly into a rage, or lie aka gaslight me about it.
(I am a certified dog trainer from the Michigan Humane Society & a certified cat trainer through the Huron Valley Humane Society, & a Pet First Aid Instructor for both Pet Tech & First Aid 4 Paws & until recently Dagmar relied on my extensive knowledge of pets when ever a emergency came up, now on advice of counsel & the idea she is stealing from me I can't help her….. & your pets health is in danger if you leave them in Dagmar's care due to the fact she has no certifications or training that would be applicable (again I have asked her to take the Michigan Humane Societies training since 2012)

The service Dagmar sold you or is trying to sell you is a lie. She knows NOTHING about pets & really isn't a pet person…. she is a money person, she had a cat when she was young in her 20's she said she didn't like it then, she's over 50 now, & she has never had any pets except for a puppy she just got, she likes the money you pay & works hard to conceal the fact she hates half the pets you bring her.

She refused to take a dog training class besides for her own puppy SHE JUST GOT (& paid for with my money), she's been doing this for over 4 years & she doesn't understand common pet behavior issues & she doesn't know how to fully utilize things that a real manager of a pet care company should know like positive reinforcement & clicker training….why? Because she is a lazy thief not a pet lover. A real pet lover goes to classes to learn how to care for animals. Roberta my wife who started this company was a college trained vet tech, I am a pet first aid instructor & certified animal trainer…..Dagmar thinks she knows it all & the truth is she knows NOTHING about real pet behavior. I, John Chapman, highly recommend you do NOT entrust Dagmar Landsmann, I trusted her & regret it. You should ask her ex husband if you should trust her too. She's really just a giant LIAR of a tool who only seeks to enrich her family & self. She is a true narcissist & she will lie & say anything as it fits her narrative. The good thing is the truth is the truth & you have a choice with pet care companies.
While Dagmar didn't help many beyond herself & her family these past few years & made many promises to expand or grow with me (The way she lies is called gaslighting) & instead of helping me grow she just created her own copycat company without my permission, (PS If you pay the LLC of Comfy Creatures you are paying Dagmar for crappy no knowledge pet care….basically theft of my company. Until I get it back you are supporting a thief….I know what to do if a pet is choking….I know what to do if a pet stops breathing, (Dagmar doesn't) & The only person with a right to Comfy Creatures is John Chapman. Use of Comfy Creatures by Dagmar Landsmann is wrong & I am sorely hurt & disappointed she would steal from me & my family….because this & because of her failure to help expand my businesses I go forward to create something better. So while I deal with the ramifications of trust, money & friendship it is now with determination that I go forward into a new world of pet sitting….the pet sitting app.
The future….
Wouldn't it be great to only need one app to handle all your pet care needs? Pet sitting, poop scooping, pet food delivery, & more on demand when you need it in two hours or less….
Interestingly enough I have been doing this so long I happen to own 2PetSit.com & I happen to own 1 888 2PETSIT the phone number & I happen to have another pet sitter friend who knows software & we are launching a new company 2PetSit. Imagine you just open the app & a pet sitter is on the way…. in 2 hours or less. We also plan to have the lowest fees in the industry to make it fair for all.
Now here is the rub, I have officially disassociated with Dagmar Landsman after learning some things about her like she's been stealing from me & lying to cover it up. She refuses to hand over client keys & has changed passwords on my email & business accounts. I have asked for my company assets back & she has still not handed things back to me in a peaceful manner & so here I am now letting you know who not to trust. I have tried to hire a attorney though I fear confusion from clients so please be assured I am working as fast as I can to contain the situation. If you would like your keys back from Dagmar please contact her asap or file report with your local police department if she refuses. I am happy to announce though that all is not lost, I am moving forward with a new website & app 2PetSit.com to help the world find great pet sitting…. We expect our website to be offline for a little while, though as soon as we have a app out of testing we will be contacting current clients & helping them transition to our new service….on demand pet care in 2 hours or less 2PetSit.com. For now your best options for pet care are Rover.com & Wag.com
PS: We are accepting angel investors at the $5000.00 & higher level with guaranteed special stock at launch for each angel investors gift & special pre stock offers….We aim to be the number one pet care app in the world.
All questions or concerns about opinions or factual entries on this page can be directed to
John Chapman
734-664-1549
6835 Roby Waterford MI 48327
All rights reserved copyright John Chapman DBA Comfy Creatures 1998 to 2019
Some content on this page was disabled on June 8, 2019 upon receipt of a valid complaint regarding the publication of private information. You can read more about WordPress.com's private information policy here: http://en.support.wordpress.com/private-information/